Pixel Perfect. One of my favorite music-related (but not a musical) DCOMs. I had forgotten just how rad The Zettabytes are, but the question is, aren't they still cool without Loretta Modern?
Raviv Ullman, pre-Phil of the Future, portrays Roscoe, the intelligent son of a hologram developer. Leah Pipes plays his best friend, Samantha, who is the lead singer and guitarist of The Zettabytes at the beginning of the film. Her bandmates are Cindy (Tania Gunadi) and Rachel (Porscha Coleman). The Zettabytes are struggling to find their audience, and they're told that they need to have a lead singer who can dance.
As Bustle reminds, this movie has an audition scene to rival the one in High School Musical. One girl angrily recites a poem beginning with, "My life is a library book that I forgot I took" and ending with, "My life is a bad school lunch/It ain't no Sunday brunch/I try to scarf it down/But it comes back around/My life is a bad school lunch." After a Celtic dance and an off-key rendition of "Someone's in the Kitchen with Dinah," Roscoe intervenes. In walks his creation, Loretta Modern. She wows the band with both her singing and dance moves, and they quickly discover that she is a hologram.
The rest of the movie follows the band through their wave of success with Loretta. She lands them crowds at every gig with her attention-getting performances, but as Loretta soars, Samantha is made to feel less-than. After an audience discovers that she's a hologram, Loretta secures the band a record deal, with greedy executives at the label trying to get Roscoe's dad to make more holograms as free labor.
Sam has feelings for Roscoe, but Roscoe only becomes more attached to his hologram. Meanwhile, Loretta slowly begins to understand that she is missing out on the human experience, and perfection doesn't mean much if you don't even know what a raindrop feels like.
Sam discovers that Roscoe modeled Loretta's voice after several female singers, and he used a piece of Sam–her ears–to mold Loretta's physical appearance. She is furious and understandably upset with Roscoe. Despite her song "Notice Me," Roscoe ignores Sam's feelings and continues to focus his energy on Loretta's strength as a hologram.
As a kid in 2004, the music in this film stayed with me the most. But the virtual reality scenes also made an impression. Loretta uploads herself onto the net and travels to Sam's computer via email. At the end, in a much more serious situation, Sam masquerades as Loretta onstage while the hologram is traveling the web again. Sam almost pulls it off, until she falls to the ground and hits her head.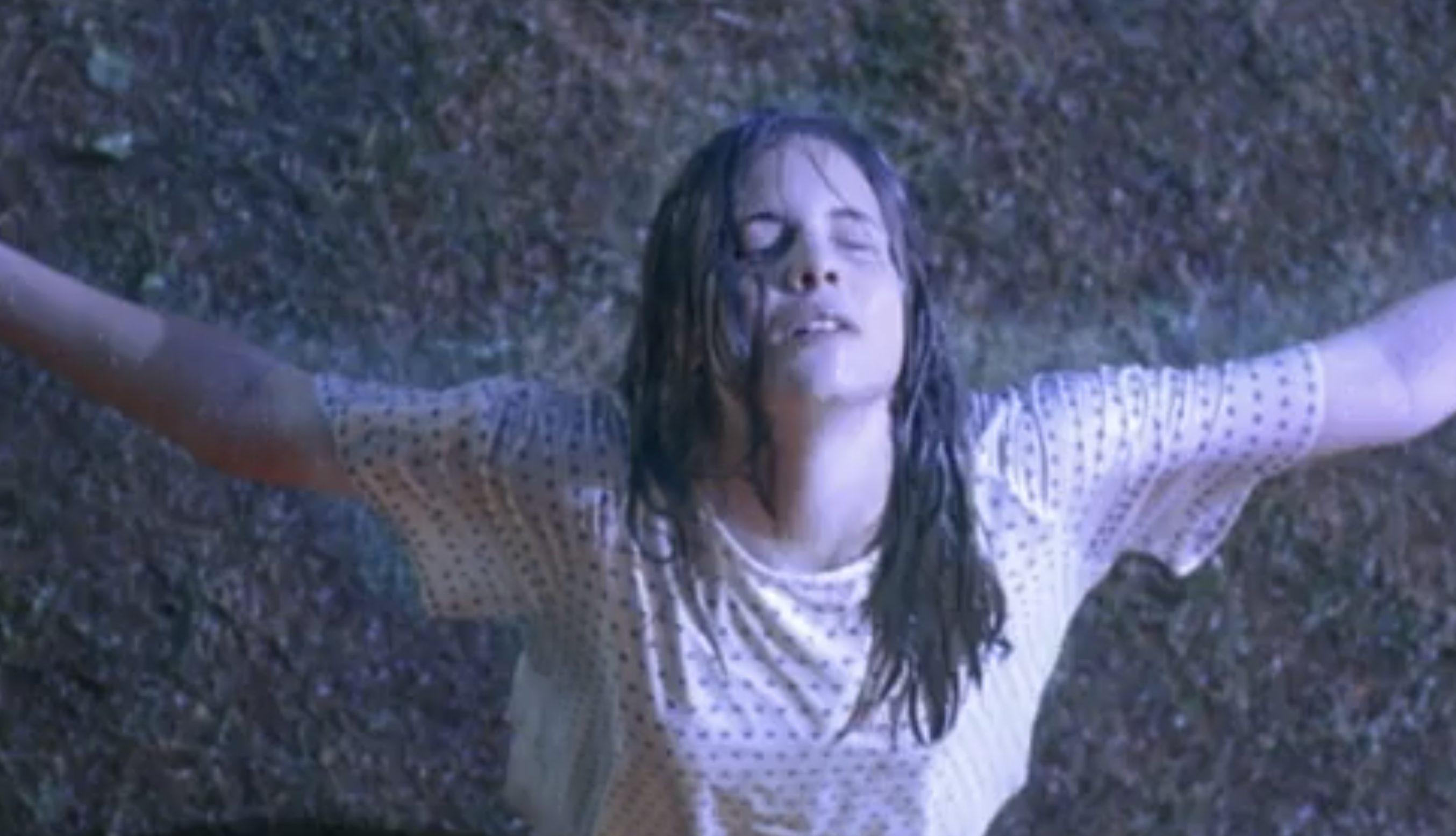 At the hospital, Loretta travels into Sam's brain and takes over her body, desperate to feel something. The hologram agrees to let Sam back in, meaning Loretta is no more.
The final scene: Samantha plays guitar and sings a ballad, seated on a stool. Cindy and Rachel back her up and play as usual. The crowd loves it, so yes, The Zettabytes can hold their own without a perfect hologram. Or so we think. Loretta materializes in the background vocals, and Roscoe calls her a guardian angel.
If you like Smart House but haven't seen Pixel Perfect, I think this movie is a worthwhile pick for you. It shares a producer with Smart House and The Other Me: Alan Sacks, who is also one of the Pixel Perfect writers. This film's director, Mark Dippé, has a PhD in computer graphics from UC Berkeley and is a renowned visual effects supervisor (he also directed Halloweentown High). So, the people in charge of this DCOM did their research.
Plenty has been written on artificial intelligence in film and television, but it truly figured into Disney Channel Original Movies. As a kid at the turn of the millennium, it was fun to imagine what the future might be, and DCOMs helped with that imaginative process.